Move More! Move Often!
The Move More!  Move Often! application will open Spring 2019.  Stay tuned for more information! 
Have questions? Contact movewfu@nullwfu.edu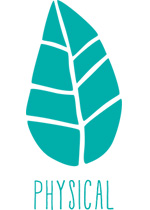 Did you know that increased exercise and movement improves mood, creates better sleep, and reduces stress and risk for chronic disease?  Are you ready to increase your physical wellbeing?  Are you looking for a supportive community to keep you accountable?  Move More! Move Often! is the perfect opportunity!
Move More! Move Often! is an 8-week program based on a step challenge to encourage individuals to increase their daily physical activity.  Using Fitbit activity trackers, participants can monitor daily steps and physical activity.  Throughout the 8-week challenge, participants can access performance incentives, receive supplemental resources and materials, and discounts to help individuals reach their physical activity goals.
All New!
This year, the program will be even more inclusive – catering to all activity levels and all activity types! You will still be able to track your daily steps and participate in walking groups and be awarded on individual improvements.  You also have the option to track your daily active minutes and participate in your favorite physical activities, such as weightlifting, cycling, pickup basketball, soccer, tennis, rock climbing, and more.
To help you find opportunities to get active, we have created designated Active Spaces across campus and will be announcing weekly fitness classes that are open to Move More! Move Often! Participants!
Be your best you!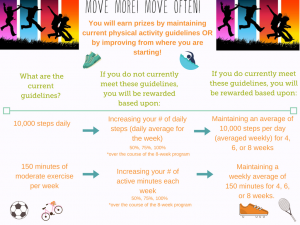 Join your campus partners in Moving More and Moving Often!
"I thought the walking groups were the best part of this program. They encouraged me to do more physically throughout the day and I helped me to realize how relaxing just walking can be during a stressful week." -Student
"Having a community of folks and the university support to work on my wellbeing was probably the biggest benefit. I found the emails helpful because I learned some things  and they kept my activity in front of me" –Staff
"Thank you for making this program available to so many members of the WFU community! I'm glad to have participated" –Faculty
"Thank you for allowing me to be a part of this program- I look forward to participating next semester and also encouraging others to participate!" –Student