AlcoholEDU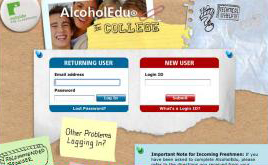 AlcoholEDU® is an online alcohol prevention program for college students that provides detailed information about alcohol and its effects on the body and mind. The goals of the course are to help students make well-informed decisions about alcohol and to provide students with skills to deal with their peers use of alcohol. This program is used on over 500 campuses nationwide. AlcoholEDU® for College will empower you to make well-informed safe decisions about alcohol for a successful college career.
AlcoholEDU® for College is required for all incoming first year students.
---
BASICS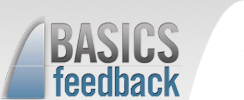 The WFU CHOICES Program uses the Brief Alcohol Screening and Intervention for College Students (BASICS) curriculum, which includes an alcohol use evaluation along with detailed personal drinking feedback and planning. The primary goal of BASICS is to provide objective lifestyle feedback and to support positive changes in drinking behavior. This approach uses Motivational Interviewing and includes being compassionate, non-confrontational and non-judgmental. The effectiveness of this approach is that it engages and empowers students. This program encourages protective behaviors, and involves discussion of accidents, violence, sexual assault, sleep loss, poor academic performance, and future goals.
For more information regarding BASICS, please contact Thrive@nullwfu.edu.