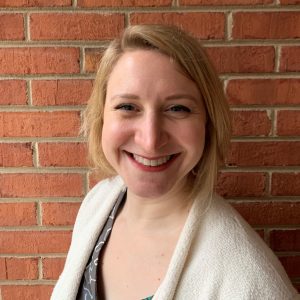 Ashley is a dedicated ally to those who decide that it's time for a change and are ready to take steps towards becoming a healthier, happier and more holistically well you.  What's amazing about the coaching experience is the opportunity to engage in self-exploration and growth through a relationship that gives you support and holds you accountable for the changes you want to see in your life.  Whether you come to coaching with a specific goal in mind or with a vague sense that it's time for a change, Ashley is here to meet you exactly where you are on your path and then move forward together towards a healthier and happier you.
Ashley's journey towards Wellbeing Coaching began early in college, where she fell in love with the study of psychology – specifically, with understanding how our thoughts, feelings, and behaviors develop and how they can change over time.
Ashley dedicated time as a student and professional over the last 15 years to understanding the science of behavior change and motivation, addiction, risky health behaviors in college students, personality and personality change, character development, post-traumatic growth, mindfulness and meditation, the mind-body connection, and resilience.
As a certified Health and Wellness Coach, Ashley first gets to know your experience and goals for change.  In combination with her expansive background knowledge around the human condition and how to change our behaviors – you'll work together to develop the steps needed to reach your unique health and wellness goals.