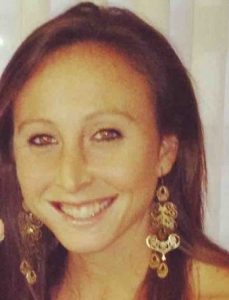 Adriana has always had a passion for health and fitness. However, her mission is to help others develop the strategies needed to reach the best versions of themselves. She wants to create a safe space for others to process their emotions and discover what they need to feel balanced, healthy, and fulfilled.
Adriana did her undergraduate studies at Duke University where she graduated with a B.A. degree in Psychology and a Markets and Management Certificate. Following her graduation, she decided to pursue her M.S degree in Sports Psychology from Florida State University, graduating with a published thesis in the spring of 2013.
Adriana has worked with athletes of all abilities, from youth athletes to Division 1 collegiate athletes, helping them achieve peak performance. Additionally, she works in the Office of Personal Career and Development where she works 1-on-1 with students, helping them edit and revise their resumes/cover letters to help them navigate the transition from college to career.
In her personal life, she experienced a multitude of obstacles and setbacks in the 4 years she spent training for her goal to qualify for the 2020 USA Olympic Trials in the marathon. These struggles provided her with a unique perspective of the difficulties that we all face in the pursuit of our dreams. Ultimately, when she did qualify and got to compete at the Olympic Trials, she realized that the journey is just as important as the destination.
While she is still training, her primary focus is to give back to the community and to help others achieve their hopes and dreams. She believes in the notion that each one of us has a unique potential and purpose, and with the use of strength-based inquiry, positive psychology, and smart-goal setting, she wants to help you discover what that purpose is.
Adriana's first language is Spanish and she is comfortable conducting sessions in Spanish, if preferred by the client.