Main Content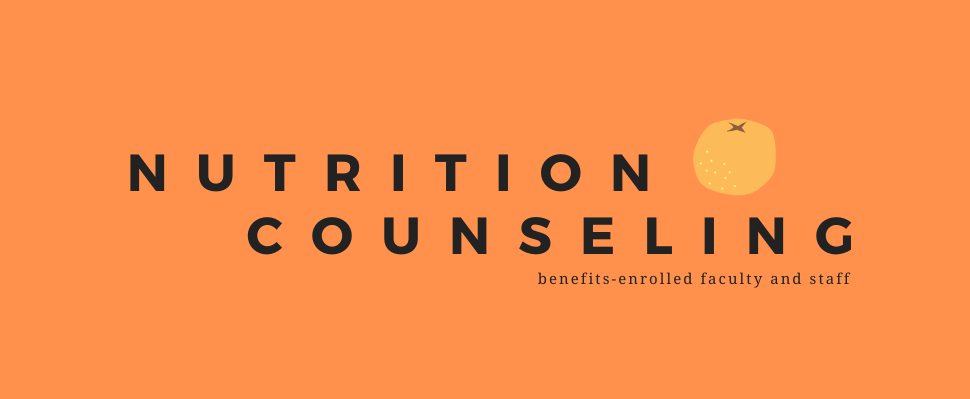 Want to improve eating habits?
If you're struggling with healthy eating or need help managing your diabetes, high blood pressure, or cholesterol, we can help. Registered Dietitian, Christie Hunter, will be onsite to assist you with meeting your personal nutrition goals. She will assess your current intake to make practical goals that will help you become a healthier you. As part of our commitment to your wellbeing, we encourage benefits-enrolled individuals to take advantage of these free, one-on-one consultations. Sessions take place in the Wellbeing Center, Office of Wellbeing Suite.
Open to benefits-enrolled faculty and staff.  Currently, sessions will be held through video meetings.
Students interested in meeting with a registered dietitian should contact Student Health Service at 336-758-5218, or in person.
Want to get started?
Questions?
For more info, call
336-758-4370 or email Michelle Ford.