Main Content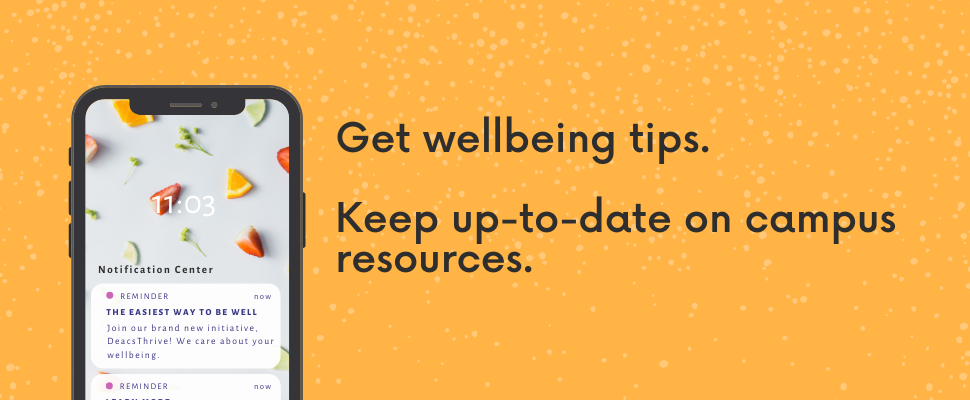 Opt-in to DeacsThrive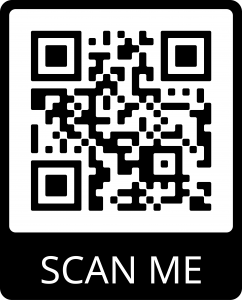 or text "Thrive" to 833-230-8900
DeacsThrive
DeacsThrive TXT supports the wellbeing and academic success of students at Wake Forest University. Subscribers receive helpful text messages on wellbeing topics such as mental health and resilience, affirmations, physical activity, social connection, nutrition, sleep, alcohol and other drugs harm reduction, and other general wellbeing tips.
Current WFU students may text "Thrive" to 833-230-8900 to join the DeacsThrive TXT community. You'll receive three text messages each week with tips to aid in your wellbeing practice. Reply STOP at any time to opt-out of the program. Message and data rates may apply.
Sign up and win a $10 gift card to Dough Joe's!
Each week, we select one $10 Dough Joe's gift card winner. Just reply "donuts" to our Tuesday message.
Our Partners
Messages are submitted by a variety of campus partners, including programs within the Office of Wellbeing, Office of the Chaplain, Campus Recreation, University Counseling Center, Student Engagement etc.
Get in touch!
If you have ideas or feedback for DeacsThrive TXT, DM or tag @wfuthrive on Instagram, and we'll follow up with you.
We would like to extend our gratitude to both Brown University and The University of Texas at Austin for inspiring DeacsThrive. We also acknowledge and thank the many Wake Forest University colleagues who also contributed to the development of this resource.