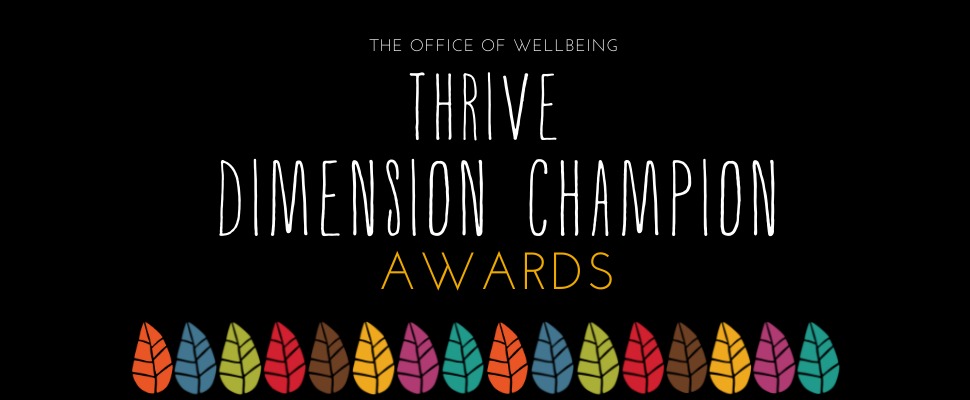 2022 Thrive Dimension Champion Awards Celebration!
A special invitation to the Wake Forest Campus Community as we are ready to announce the newest winners of the Dimension Champion Awards!
The past two years have been challenging. Many in our campus community stepped up to assist and care for others and helped to support our Wake Forest community of students, faculty, and staff. We are grateful to each of you.
Please join your colleagues, friends, and the Office of Wellbeing on,
Wednesday, April 6
at 3:30 p.m. – 4:30 p.m.
(add to calendar)
Zoom Event
It's time for a celebration!
President Susan R. Wente, Vice President for Campus Life, Dr. Shea Kidd Brown, and Director, Office of Wellbeing, Ashleigh Hala, will recognize the 2022 THRIVE Nominees and Champions.
Wellbeing Dimensions:
SOCIAL
FINANCIAL
INTELLECTUAL
OCCUPATIONAL
PHYSICAL
SPIRITUAL
ENVIRONMENTAL
EMOTIONAL
**THRIVE Nominations Have Closed**
---