By Max Floyd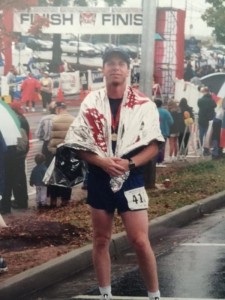 Every weekday morning at 5am a friend of mine used to meet me on the street at the end of our driveway.  I would tiptoe my way through the house, step out onto the front porch and lace up my tennis shoes while he stretched.  Once I did a little warm up, we would set out into the dark on our morning runs. It was a great time of friendship and fitness.
Morning after morning we went on these runs.  At first, we ran only two or three miles. Then, after a month or two we gradually increased the distance to four miles, then five and then eventually six mile runs per morning.  After about a year of doing this, my friend made a statement while running one morning which would change my running experience forever.  He issued a possibility that I never in my wildest imaginations ever thought that I could attain.  He said, "Max, you know that we have been running for a year now and you know what?  We could run a marathon." Six months later on Thanksgiving morning, my friend and I were at the start of the Atlanta marathon.  3 hours and 22 minutes later I finished."
All of my life, I have been a sprinter.  Before the marathon, I had never run more than six miles at one time.  Everything changed when a friend came alongside and uttered a possibility.  Someone once said that champions come in pairs.  There is something encouraging about looking across the room, the lab or the track and witness someone who is striving to do the same thing.  There is something about the sharpening which takes place when you have a friend who is willing to go there with you.  There is something life changing when you know that he or she will be there at 5am pulling towards a common goal that most think is too difficult to attain.
So I ask you, who are you meeting with on a regular basis? Who are you stretching and who is stretching you?  Who is in your life right now who has a common goal and is encouraging you to give it your absolute best? Who in your life, rain or shine, will be there at 5am no matter what, ready to run, ready to share, ready to encourage and ready to dream dreams with you?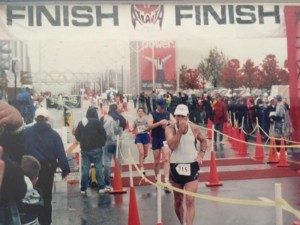 An old Hebrew proverb says, "As iron sharpens iron, so one man sharpens another."  Who are you sharpening today?  We all need to receive it and we all need to give it.  Champions come in pairs. As Eleanor Roosevelt once said, "The future belongs to those who believe in the beauty of their dreams". What are your dreams? And just as important, who shares them with you.  See you on the road.
Recent Posts
April 1, 2021

March 1, 2021

February 1, 2021