Please join us in congratulating our first eight Dimension Champions!
-Malika Roman Isler
Laura Giovanelli – Occupational Wellbeing

Laura Giovanelli is one of WFU's newest faculty members and already a beloved professor in the English department. Though new to the faculty circle, other faculty look to her for advice, value her collaboration with faculty across departments, and respect her search for opportunities for professional development to improve her course design and student learning.  Dr. Giovanelli is described as "concerned and conscientious when it comes to students" and a "thriving member of our campus community, and a model for others."
Dawn Cadd – Financial Wellbeing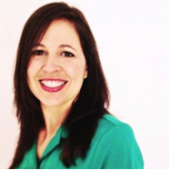 Dawn Cadd, who works in Procurement Services as a Procurement Card Administrator, is known for her reassuring, optimistic, and confident attitude in the most stressful of times. Her exceptional knowledge of financial policies combined with her personal and professional accessibility are truly appreciated by her peers. As one staff member elaborated, "[H]er amazing flexibility in ensuring staff have access to fiscal management resources allows each department to meet their operational goals while maintaining the financial integrity of the university." Her warmth and patience as a PCard trainer combined with her knowledge as a consistent and willing resource make her an exceptional example as the Dimension Champion for financial wellbeing.
Cherise James – Social Wellbeing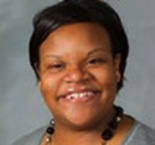 Cherise James is the Assistant Director of Residence Life & Housing, but she also plays a pivotal role in the lives of her peers by providing a source of social support in the workplace. Cherise possesses a unique ability to create a sense of community and facilitate supportive relationships by initiating fun, and providing inclusive opportunities for colleagues from across campus to gather and share their experiences and learn from one another. "Once per month, Cherise organizes a 'High Five Lunch'," a colleague explains, "a time when colleagues from across the division can come together to support each other, provide feedback and resources, and grow in our field. I find myself looking forward to these lunches for weeks in advance."
Mike Ford – Spiritual Wellbeing

Mike Ford is the Associate Director of the Pro Humanitate Institute and is best known around campus for his leadership to peers and students alike. Mike consistently goes beyond the call of his professional duty and serves as a mentor to students, faculty, and staff who need motivation, guidance, or direction. As many of his colleagues can attest, he is truly dedicated to the "Pro Humanitate" motto and embodies spiritual wellbeing in his dedication to the values of meaning and purpose inside and outside of the workplace. As one colleague described, "I have had the benefit of watching Mike inspire and challenge others to live out their core values not just through words, but by giving of himself for his fellow man and living a life of meaning and purpose on a daily basis, and I believe it is his soul's desire to see others flourish and grow to the point that they will live out their own lives with grace and peace."
Erica Still – Intellectual Wellbeing

Dr. Erica Still is an Associate Professor in WFU's English department and the 2015 Dimension Champion for intellectual wellbeing. Though much of her career is dedicated to teaching the undergraduate population, Dr. Still is still committed to her own intellectual pursuits and inspires her peers to make learning a continuous and challenging journey. Beyond the classroom, she is involved in a variety of faculty clubs and learning communities outside of her specialization and is recognized for her enthusiastic support of her peers. She is described as "very engaged in both giving and receiving ideas with faculty across all ranks" and, as one faculty member noted, "her approachability, empathy, and experience is empowering, refreshing, and inspiring."
Louis Gusbar – Physical Wellbeing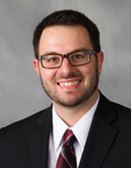 Louis Gusbar is the Assistant Director of Graduate Student Academic Services in the business school and March's physical wellbeing Dimension Champion. Louis is a prime example of what it means to make time for physical wellbeing; from designating time during the workday for physical activity to bringing nutritious lunches to work, Louis actively demonstrates his commitment to physical wellbeing and motivates his peers through his dedication and willingness to share his insights. One staff member describes him as a "a very effective contributor in the office" and says that, "seeing him leave Farrell Hall and walk to the Miller Center almost every afternoon is a great reminder and motivator to me."
Ulrike Weithaus – Emotional Wellbeing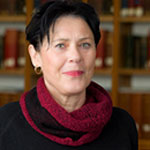 Dr. Ulrike Weithaus is one of WFU's most dedicated and innovative faculty members, and April's Dimension Champion for emotional wellbeing. Dr. Weithaus is a professor in the Department of Religion and American Ethnic Studies Program, while also serving as the Faculty Fellow in the Teaching and Learning Center and inspiring her peers to embrace the value of contemplative practices inside and outside of the classroom. She consistently "promotes emotional wellbeing and connectedness between people" and demonstrates an intrinsic desire to help individuals "build emotional capacity and resilience." Her passion for wellbeing motivates her students and colleagues to pursue their desires, but it is her open-mindedness and authentic spirit that make the WFU community eager to approach their personal and professional journeys with a fresh and fearless perspective.
DeeDe Pinckney – Environmental Wellbeing

As the Assistant Director of Marketing and Communication in the Office of Professional and Career Development, DeeDe Pinckney goes the extra mile to serve as a bright and positive presence and creates a healthy, welcoming environment. She helps students, faculty, and staff alike feel at ease when they enter the OPCD and is "one of the first people in OPCD that will make you smile," despite her busy schedule and workload. DeeDe is a wonderful example of an individual whose presence sets a warm and encouraging tone, and creates an environment for others to relax and renew, which is why she is April's Dimension Champion for environmental wellbeing.