On the first Earth Day in 1970, 20 million Americans took to the streets to protest environmental degradation. Oil spills, air pollution,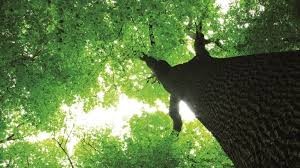 unregulated dumping, and pesticide use were all on the agenda. Universities led the way with teach-ins from coast-to-coast.
These protests paved the way for bi-partisan action: the Clean Air, Clean Water, Marine Mammal Protection, and Endangered Species Acts were all enacted in the three years that followed. We can scarcely imagine that these laws were put into place less than 50 years ago. Clean air and clean water are now considered rights by most Americans.
Conceptions of environmental wellbeing still invoke expectations of a clean environment – clear skies, clean water, and clean landscapes. In our campus communities, environmental wellbeing takes on a more nuanced meaning. The "environment" is our place – our campus lands, our residence halls, our classrooms, our eateries, our social and gathering spaces, and the places we go to relax, recharge, and restore our senses. Our expectations range from green grass, healthy trees, and clean creeks to naturally lit indoor spaces, clean indoor air, and furnishings and finishes that are free from toxins.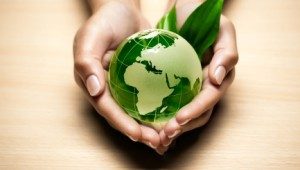 At Wake Forest, our outdoor spaces are landscaped to provide a seamless reflection on wellbeing. Whether on the quad under the historic Magnolia trees, on the South campus in a stunning hydrangea garden, or on the pathway alongside Winston Hall where a stormwater collection area has been transformed into a bustling butterfly garden, the beauty of the campus captures our senses and invites us to breathe deeply.
We have codified our obligations to care for our trees through our Tree Campus USA designation. Student commitment to Keeping the Forest Green runs deep and is exemplified by their efforts during our annual Arbor Day campus beautification service project. The student-run organic garden on Polo Road provides its numerous weekly volunteers the opportunity to get dirty and leave their stresses behind. This (re)connection to their food supply reminds visitors of the interconnections between healthy places, minds, and bodies.
Also among the campus' remarkable resources are Reynolda Gardens and Reynolda House, both just a few minutes' walk from the campus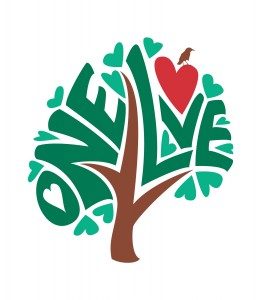 core along a serene wooded pathway. These historic treasures offer an opportunity for reflection and a source for creativity. Few things are as inspiring as time spent in the company of a world-class art collection.
Together we create a place with opportunities to work, play, rest, and recharge. Once a year, on Earth Day, we come together to celebrate this place and our place in it. Please join us on April 22 for the 45th Earth Day. We will be out on the Mag Quad ready to educate and celebrate. Take a few minutes to come out and appreciate how far we have come since 1970 and commit to making your place a better place, for all of humanity. One Love.